News
CppIsYou - 16.02.2020
CppIsYou is a puzzle game, vaguely based on the idea of the game BabaIsYou.
In it you modify the code of the game while playing it, in order to get the game to call the levelComplete() function.
You can either go Here for a bit more information on the game.
Or download it from Github Repository
Graphsveeper - 08.10.2019
I finally had the time to finish this. So here are another three versions of Minesveeper. These will unlock spread out over this week. Version 33 will unlock later today at 18:00 Central European Summer Time. 34 will unlock on Thursday at the same time and 35 on Saturday again at the same time. There will also be another template that you can modify in order to create a game with the settings of your choice.

You can play Graphsveeper Here!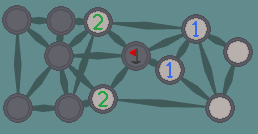 I would like to mention MineDay here as well. MineDay was made by weee50 and currently consist of 14 different modified versions of Minesveeper 31. In these it introduces a lot of new features. Currently, MineDay updates every Monday.

Update - 01.09.2019
Not much has happened here lately. Me writing my bachelor thesis this year, being a major reason, for which I currently have about one month to finish it. So with this I had very little time to work on games I wanted to make. Meaning there won't be another advent calendar or other major project this year. Hopefully I'll get around to working on certain projects again soon.
I'm planning on finishing another 3 Minesveeper Version, most likely still this year.
This site now uses https, because of that change a lot of things broke. I hope I have mangaed to repair everything that broke, if you find anything still broken, please let me know. Since the notifications in VVOVOV broke, I have released Verision 0.3.7 that fixes some things.
Also Carbonnanosweeper is now on Github, after only five months.
Carbonnanosweeper - 01.04.2019
3 Months after the Minesveeper Advent Calendar, there now is the 32nd Version: Carbonnanosweeper

This time you play on the hexagons of a carbon nanotube. However this version isn't a browser game, but instead you will need to download and run it. I plan on also looking into WebGL but did not yet get around to doing so, meaning that at the time of me making this I was only comfortable with using OpenGL in C++.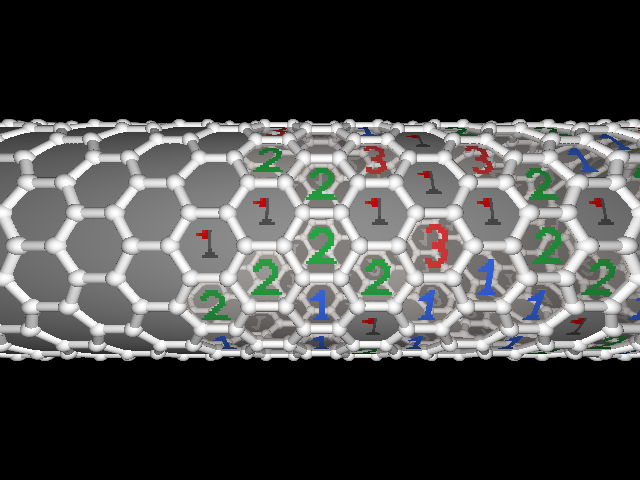 Minesveeper Advent Calendar - 01.12.2018
For December this year I have decided to create a Minesveeper Advent Calendar, which contains 24 different versions of a game that may or may not be similar to the game minesweeper. One for each day of december leading up to Christmas.

You can play it Here!

While I would recommend to play this with a mouse, it is also possible to play this from a mobile device.

In that case use This Version instead!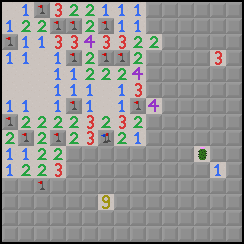 Oh, and don't worry if you don't have the time to play each day. All days can still be played on any later day in future, even after Christmas.
OpenCYOA - 26.05.2018
This is a project I've been working on for about a month now, it is a "choose your own adventure" where whenever the reader gets to an ending, they can continue writing it and end their branch of the story with two further options.

If you want to check it out perhaps your first decision should be to Start OpenCYOA

Also before you submit a branch, please read the Rules


VVOVOV Level Editor - 07.04.2018
Over the last time I have been working on a level editor for VVOVOV, it is not yet complete you can however already try the current editor in Version 0.3.3. It should already have all features that are relevant for making casual gameplay. You also are able to write scripts using a Turing Complete scripting language. However there are still some features missing in the editor, for example as of now there is no win condition in a custom levels, which I will add in the next Version.
Also unlike the Editor in VVVVVV this one opens a second screen in which you have access to all the different tools for building a level.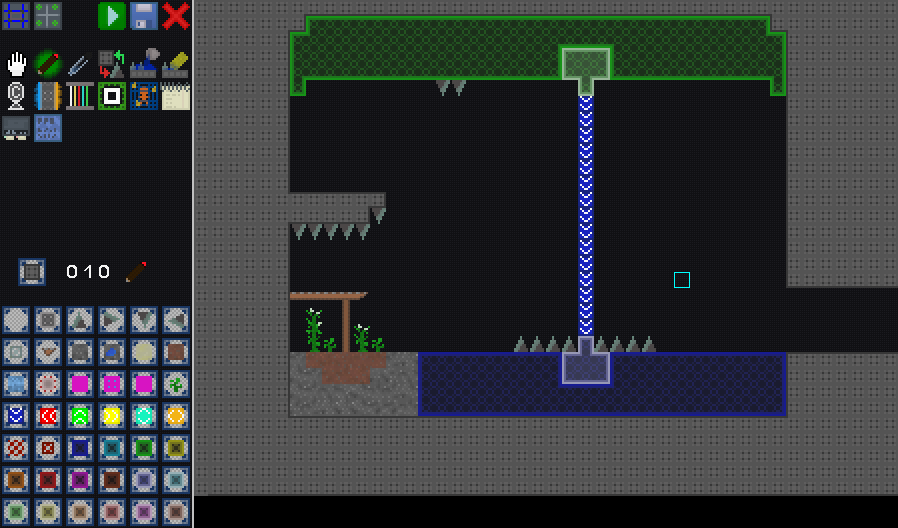 I might write a short guide for the editor at some point when the editor is a bit more complete, so if you want to try the editor right now, I am going to leave it to you to experiment around a bit. Or just ask me directly if a specific thing is unclear.
VVOVOV - 30.10.2017
After over two years, I finally got this game to a state where I can release this first Version.
While this version is not 100% complete, it contains all content that is relevant for the gameplay itself.
Feedback is always appreciated.
Heptaveegesimal - 19.09.2017
I now have a website!
There will probably also be major changes to this Website over the next time.
I will release games I made on here.
As of now, I am working on a VVVVVV fangame called "VVOVOV".